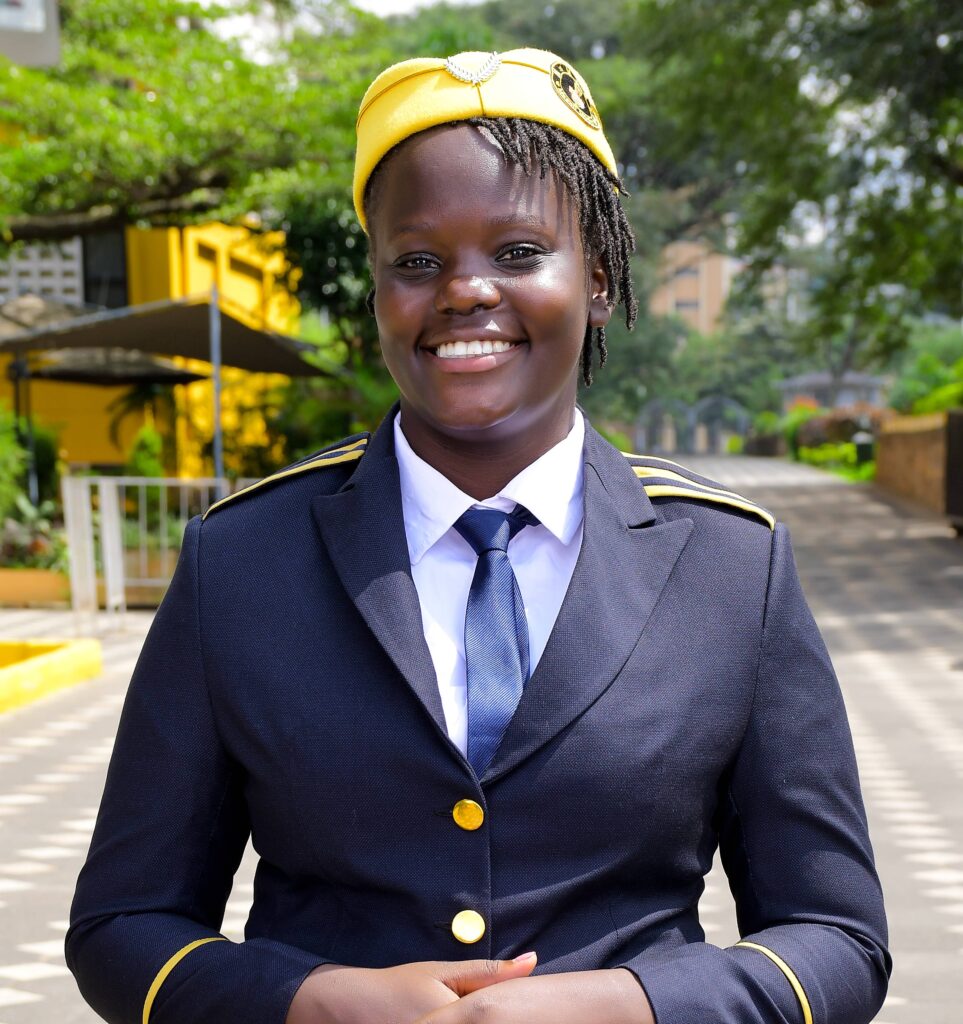 Harmonious Brilliance: Edwina Awuor's Artistic Journey
Meet Edwina Awuor, a shining star of artistry and talent who joined the illustrious Msanii Music Group in 2021, captivating audiences as an enchanting alto singer. With a cheerful and charming demeanor, she harmonizes beautifully alongside her two sisters, Vanessa and Kishie, creating a symphony of sisterly love and unity.
Beyond her mesmerizing performances, Edwina is a dedicated student of interior design, channeling her passion for creativity into crafting spaces of beauty and inspiration.
Her journey in music began as a regular singer at her local church, where her voice first found its wings, soaring with devotion and joy. Since joining MMG, her talents have blossomed, not only artistically but also spiritually, as she embraces the harmonious blend of music and faith.
For Edwina, being a part of MMG has been a transformative experience, a testament to her dedication and unwavering belief in her bright future. She feels blessed and grateful to God for the opportunity to be a part of this extraordinary group, where her artistry and passion find new heights of expression.
As she continues to paint her musical dreams with dedication and charm, Edwina Awuor remains a staunch believer in the power of music to touch hearts and inspire change. With a future as bright as her radiant performances, she is set to leave an indelible mark on the world of music and beyond.