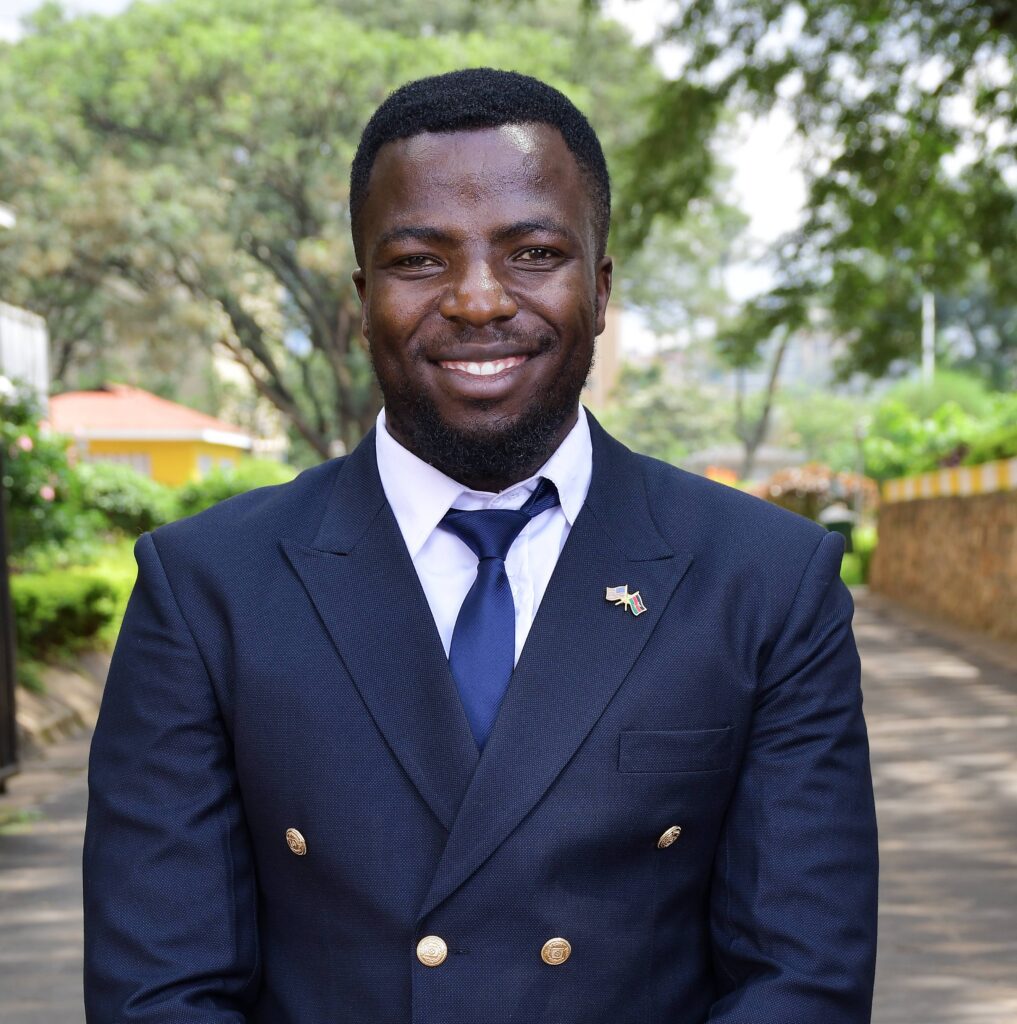 Harmonizing Faith and Compassion:
Meet Geoffrey Aricha, a passionate and immensely talented individual with a heart of altruism and a firm belief in Christianity. His voice is a marvel, graced with an amazingly crispy tenor that leaves audiences spellbound.
From the outset, Geoffrey's musical journey has known no boundaries, transcending borders as he sang alongside wonderful musicians at Victory Singers in Mwanza, Tanzania.
Even during his formative years, Geoffrey's talent shone bright. He actively contributed to his Secondary School choir and showcased his skills at various music festivals, leaving a lasting impression on all who heard him.
After completing his education, Geoffrey's devotion to music led him to join Victory Singers, an endeavor that bore fruit with the release of three remarkable albums. His passion for his craft then brought him back to Nairobi, and in 2023, he found a new chapter in his musical journey by becoming a part of the Msanii Music Group.
Geoffrey's introduction to MMG listeners was nothing short of extraordinary, as the song "NENO LITASIMAMA" premiered, putting his exceptional vocal dexterity on display. Although he initially started as a backup vocalist for MMG, his undeniable talent quickly propelled him into the limelight.
Beyond the music, Geoffrey's fervent faith as a staunch Christian believer fuels his altruistic spirit. He strongly believes in making a positive impact on the world and is driven by a profound desire to help those in need. It was during the MMG MISSION IN LODWAR that he first engaged with the group in their humanitarian endeavors, further demonstrating his strong grit and focus.
Geoffrey Aricha's journey continues to inspire and uplift, leaving an indelible mark not only through his incredible musical abilities but also through his unwavering commitment to kindness, compassion, and his faith as a staunch Christian believer.