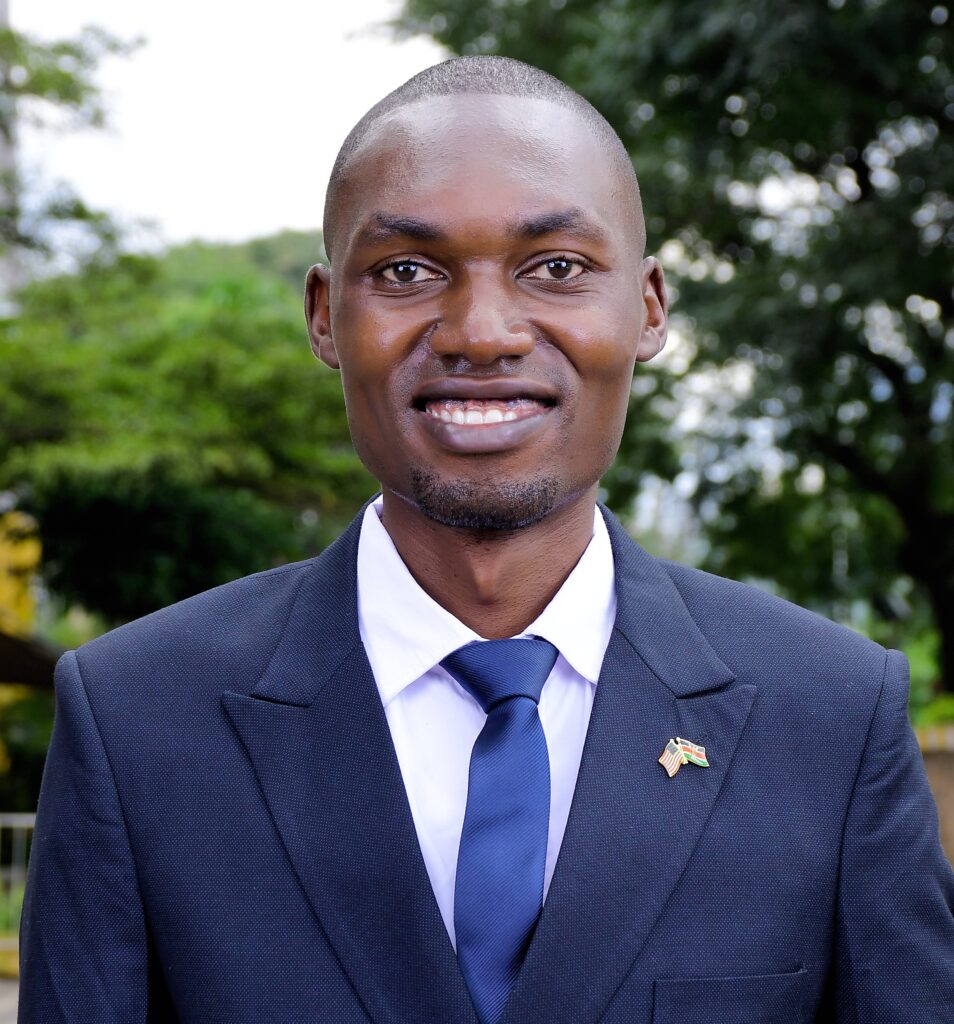 Meet Joseph Njane, the soul-stirring bass singer and an esteemed leader within the renowned Msanii Music Group.
From tender beginnings at the age of five, Joseph's dedication to music blossomed as he joyfully harmonized with fellow Adventurers in his home church. His talent flourished further as he became an essential member of his high school choir. Music became his heart's delight, and after school, he united with his siblings and parents, creating heavenly melodies within the church walls.
In the heart of Nairobi, Makongeni SDA church embraced Joseph, welcoming him into their spirited youth choir, celebrated for its vibrant Adventist music. Together, they composed and recorded unforgettable songs that touched hearts and souls.
The turning point arrived on a fateful January day in 2021, as destiny led Joseph to the Msanii Records studio in Komarock. Little did he know that this visit would ignite an extraordinary musical odyssey with the illustrious Msanii Music Group. With the encouragement of the visionary CEO Joe Msanii and the creative Video Director Uncle Tim, Joseph's talent found a new home in the Group, and the rest became history.
Joseph Njane's charm is simply irresistible, and his passion for gospel music emanates through every note he sings. His voice captivates listeners from all corners of the globe, but it's not just his vocal prowess or magnetic charisma that leaves an indelible mark. It is his innate gift of communication, a divine connection for which he humbly attributes all glory to God.
Yet, amidst all the adulation and fame, Joseph remains steadfastly humble and grateful. The multitude of songs he has recorded under Msanii Music Group, like "Neno Litasimama," "Mbinguni ni Furaha," "Nitangulie," and "Nakaza Mwendo," stand as a testament to his versatility and talent.
Apart from his musical pursuits, Joseph Njane is a man of remarkable versatility. He works as a journalist at Radio Citizen, utilizing his professional skills to bring stories and news to the public. Beyond his journalistic endeavors, Joseph also serves as a motivational speaker, using his words to uplift and empower others. As an MC, he adds a touch of charisma and flair to events, leaving audiences impressed and entertained. Additionally, he has ventured into entrepreneurship, showcasing his business acumen in various ventures.
Joseph's adventurous and free-spirited nature finds expression in his love for travel and running. Exploring new places and challenging himself physically through running add a sense of excitement and personal growth to his life.
Adding to his multifaceted persona, Joseph takes charge of Msanii Music Group's clothing design and branding, infusing his artistic flair into every creation.
With a vibrant online presence, Joseph Njane's platform becomes fertile ground for communication and music to flourish, touching countless lives along the way.
In Joseph Njane, you'll find not just a bass singer or a leader, but a staunch believer in the power of music to heal hearts, uplift souls, and spread love to the farthest reaches of the world.
In every note he sings and every endeavor he pursues, Joseph Njane remains a staunch believer, offering his heartfelt gratitude to the Creator who bestows upon him the gift of music. With his charm, dedication, dexterity, and unwavering faith, Joseph Njane is a force to be reckoned with—a shining star in the firmament of gospel music.