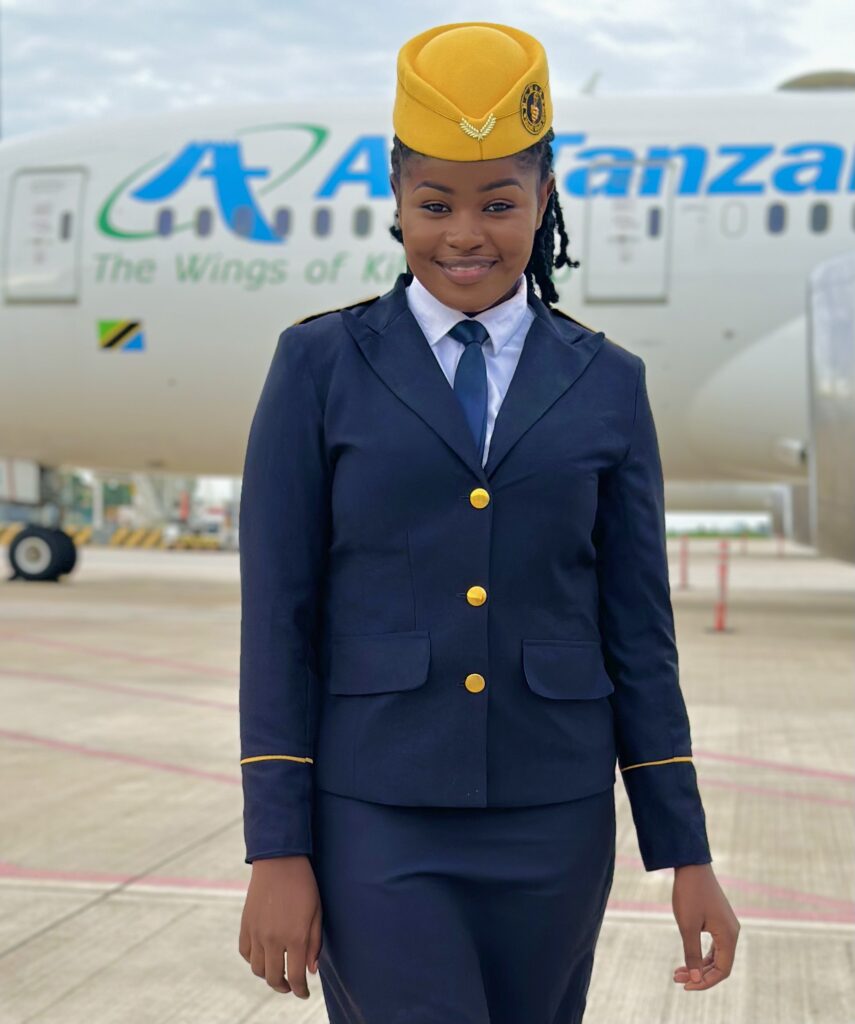 Kelsy Kerubo (Member MMG)
Passion and music
From a tender age, I discovered my passion for music, creating a melodic tapestry that has woven its way through my life. As early as three years old, I left an indelible impression on my family, singing with fervor in the hospital ward. Throughout my school years and within the confines of the church, I continued to immerse myself in musical activities, unaware of the immense potential that lay dormant within me. However, it was not until my fortuitous entry into the Msanii Music Group (MMG) in 2020 that I truly realized the extent of my abilities and embarked on a transformative journey as a solo artist.
Musical Gateway at MMG
Within MMG, I discovered the gateway to unlocking my full potential, surrounded by a community of talented colleagues and mentors, most notably Joash, whose wealth of experience in composing, teaching vocals, and musical instruments became a wellspring of inspiration. As I delved deeper into the world of music, MMG provided invaluable exposure to the industry, expanding my network of dedicated fans who were captivated by the infectious energy and uplifting spirit emanating from the team. Every triumph I have achieved as a solo artist is a testament to the divine guidance of a higher power and the unwavering support and positive atmosphere fostered within the MMG family.
Beyond Music
Beyond the realm of music, I also pursued my academic interests, immersing myself in the study of psychology with a minor in sociology. This multifaceted approach has enriched my understanding of the human experience, allowing me to infuse my music with depth and empathy.
Motivation
My motivation stems from the profound connections that music has forged, binding people together through harmonious melodies and resonant messages of hope. I am endlessly inspired by the opportunity to collaborate with fellow artists, exploring uncharted territories and crafting compositions that touch the hearts and souls of listeners. It is truly remarkable how music has united individuals from diverse backgrounds, cultures, and beliefs, fostering a shared purpose and a collective effort to bring about positive change through our creative endeavors.
Msanii Music Foundation
Through the Msanii Music Foundations, we harness the power of collaboration, inviting like-minded individuals to join us in our quest for societal development. Our foundation stands as a beacon of hope, aiming to uplift the underprivileged in our society. We believe in the transformative power of music, using its universal language to inspire, heal, and bridge the gaps that divide us. With an unwavering dedication to our mission, we aspire to create a lasting positive impact and cultivate a future where music becomes a catalyst for change.
With my musical journey marked by growth, dedication, and an unwavering positive vibe, I aim to influence and captivate listeners, sharing my passion for music and leaving an enduring imprint on their hearts and minds.
BE BLESSED WITH MY MUSIC: