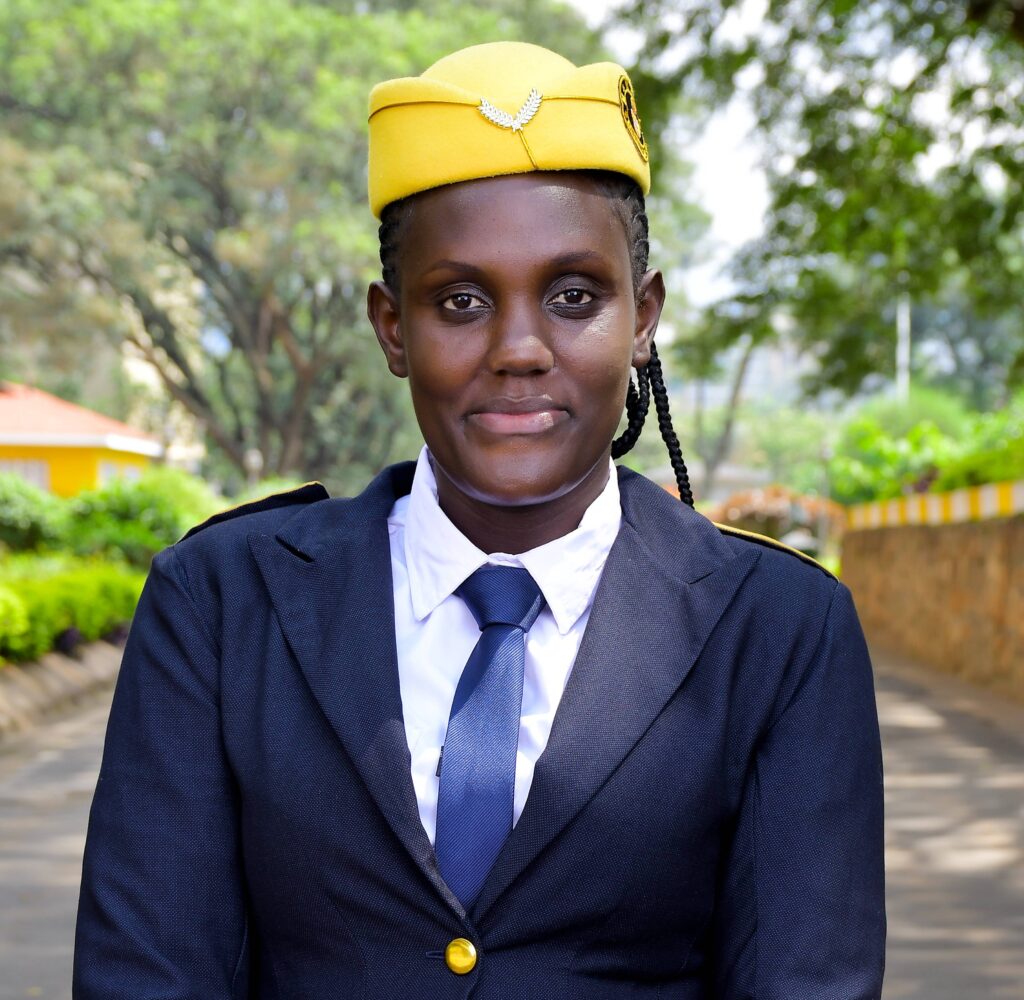 Rachael Nyarangi is an acclaimed singer and an epitome of musical brilliance, enchanting audiences with her boundless passion, unwavering dedication, and resolute commitment to her craft. Her indomitable spirit has paved an extraordinary path in the music industry, solidifying her status as a true luminary.
As one of the lead singers in MMG and an independent artist signed under the esteemed Msanii Records label, Rachael has consistently made a resounding impact since embarking on her musical journey in 2012. Her magnetic allure and commanding stage presence have propelled her to the forefront, where she continues to make waves with her extraordinary talent.
Rachael's profound adoration for hymns ignited a harmonious collaboration with her husband, the visionary Joe Msanii, resulting in the creation of the timeless masterpiece, "Msanii Records Chorale." This visionary project, distinguished by its captivating lyrics and the fusion of four ethereal voices, sent shockwaves throughout the East African Adventist community in 2015, leaving an indelible mark with its soul-stirring melodies in Swahili and Ekegusii.
Drawing inspiration from illustrious choirs such as Kurasini SDA, Ukonga SDA, and various Tanzanian Adventist ensembles, Rachael's love for choir music became an intrinsic part of her identity. For eight transformative years, from 2014 to 2022, she served as an ardent member of the Berean Ministers, channeling her devotion into harmonious expressions of faith. Driven by an unwavering commitment to her husband's visionary endeavors within the Msanii Music Group, Rachael wholeheartedly embraced the opportunity to fully dedicate herself to their shared dream.
Rachael's exceptional talent resonates powerfully in her captivating performances within the esteemed Msanii Music Group. Her mellifluous voice takes flight in evocative tracks like "Mtuliza Bahari," instantly captivating listeners with its arresting intensity. Among her notable contributions are other spellbinding songs, including "Mpende jirani yako," "Yu hai," "Wimbo wa Musa na Mwanakondoo," and "Kama si wewe." Such melodic masterpieces exemplify Rachael's profound musical prowess.
Having embarked on her musical odyssey during her formative years, Rachael's fervor for singing was nurtured through active participation in the Christian Union Choir throughout her primary and secondary education. This early immersion laid the foundation for her exceptional journey and kindled a lifelong passion for her craft.
As a solo artist, Rachael Nyarangi radiates creative individuality under her own name. Her original compositions can be found on all leading online streaming platforms and social media channels, providing avid fans with an immersive experience of her unparalleled artistry. Rachael consistently transcends boundaries, pushing the limits of musical expression and showcasing her boundless talent.
Beyond her remarkable musical achievements, Rachael Nyarangi embraces the role of a loving mother and devoted wife. Her unwavering commitment to her family is beautifully reflected in her tireless efforts to create captivating music while maintaining a harmonious equilibrium in her personal life. She epitomizes the ideals of passion, perseverance, and unwavering dedication, both in her artistic endeavors and her nurturing role as a caring mother and wife.
Rachael's journey serves as a resplendent source of inspiration for aspiring artists, illuminating the extraordinary heights that can be attained through the fusion of innate talent, unwavering dedication, and an abiding love for the transformative power of music. Her indomitable spirit and incomparable artistry continue to leave an indelible mark on the hearts of all who encounter her mesmerizing performances.