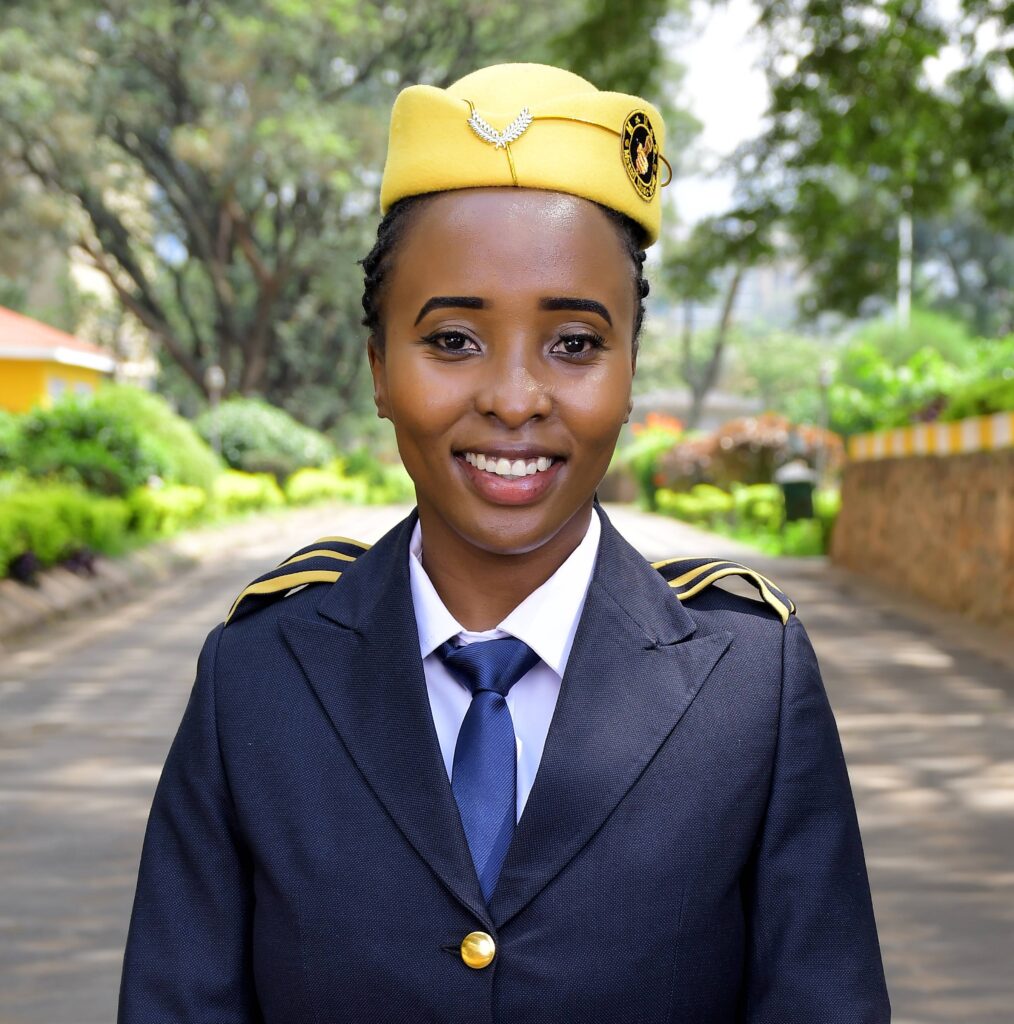 Harmonious Journeys: Fridah's Dynamic Pursuit of Music and Faith
From a tender age of six, Fridah's enchanting voice was discovered, captivating hearts during simple gospel presentations at her junior school assemblies. Nurtured in the embrace of her church, she blossomed as a soprano voice singer in the children's choir, eventually becoming a lead singer, thanks to the guidance and encouragement of her mother, who was instrumental in her musical journey.
Through faithful participation in church and school singing, Fridah gained confidence and popularity, leaving an indelible mark within the Kenyan western Nyanza and Nairobi regions, where she lent her talents to various esteemed singing groups.
When constitutional rules in singing groups changed, Fridah found her calling within Msanii Music Group (MMG) in Nairobi. Beyond being an evangelistic group, MMG is deeply committed to welfare campaigns, extending a helping hand to the less fortunate. The family warmth and genuine love within MMG resonate deeply with Fridah's staunch Christian beliefs, embodying the Christian mission of compassion.
Under the guidance of Joash Nyamongo, the group's gifted and God-fearing chief director, Fridah found a true family where her talents flourished. The music industry has seen her traverse national borders, participating in gospel missions, crusades, social events, and concerts, all dedicated to spreading the message of faith and love.
Encouraged by a close friend and singer from Jehovah Shalom Acappella Uganda, Fridah bravely ventured into solo singing, and her gratitude towards K. Elijah is profound. Embracing training and coaching under the skilled W. James, an international vocalist and producer, Fridah's vocal capabilities blossomed, leading her to start her YouTube channel, "Remsy Fridah."
As she sings hymns in diverse languages, her first song "Twende kwa Yesu" showcases the new depths of her vocal prowess. For Fridah, singing is an inseparable part of her being, and with the support, encouragement, and prayers of her dear audiences and viewers, she embraces positivity and resilience on her musical and spiritual journey.
With her motto, "Touching a Soul as I Grow," Fridah aspires to advance spiritually and spread the message of Christ wherever her music takes her. Grateful for all who have played a role in her journey, she appeals for continued support and constructive criticism as she navigates the music industry, always guided by the grace of God.